Weightbearing CT Scan
Incorporating weightbearing CT scans (WBCT) into daily practice could facilitate complete visualization of the joint surface in axial slices and take into consideration the effects of weight bearing at the joint. FARIL has been a leading center conducting several projects using WBCT to find better diagnostic methods regarding foot and ankle injuries such as syndesmotic injuries and subtle syndesmotic instabilities. Several papers were published and several cadaveric and clinical projects are in progress in this regard.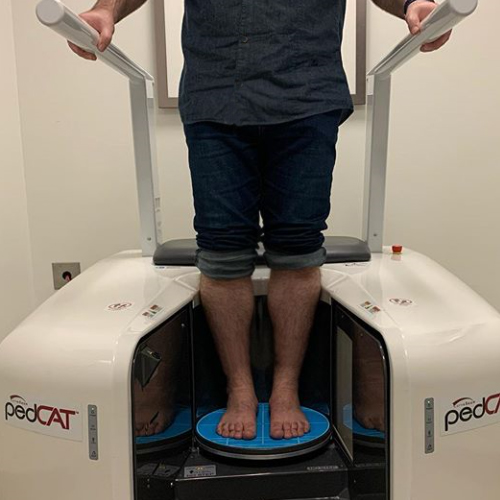 FARIL team performs cutting edge clinical and cadaveric research using WBCT for the diagnosis of foot and ankle injuries.